MILESTONE GENERATIONS documentary honors past comic creators while also looking to the future
When DC Comics announced the Milestone Generations documentary, I just assumed it would be an episodic series. After all, previous documentary attempts like Robert Kirkman's Secret History of Comics or SYFY Wire's Behind the Panel only just scratched the surface about Milestone Media, the groundbreaking publisher created to foster greater representation. So I was taken by surprise to discover that Milestone Generations was just a single film. In spite of the runtime at less than an hour, it's not only a superb and earnest examination of the company and its shared universe of characters but also the creators and innovators responsible.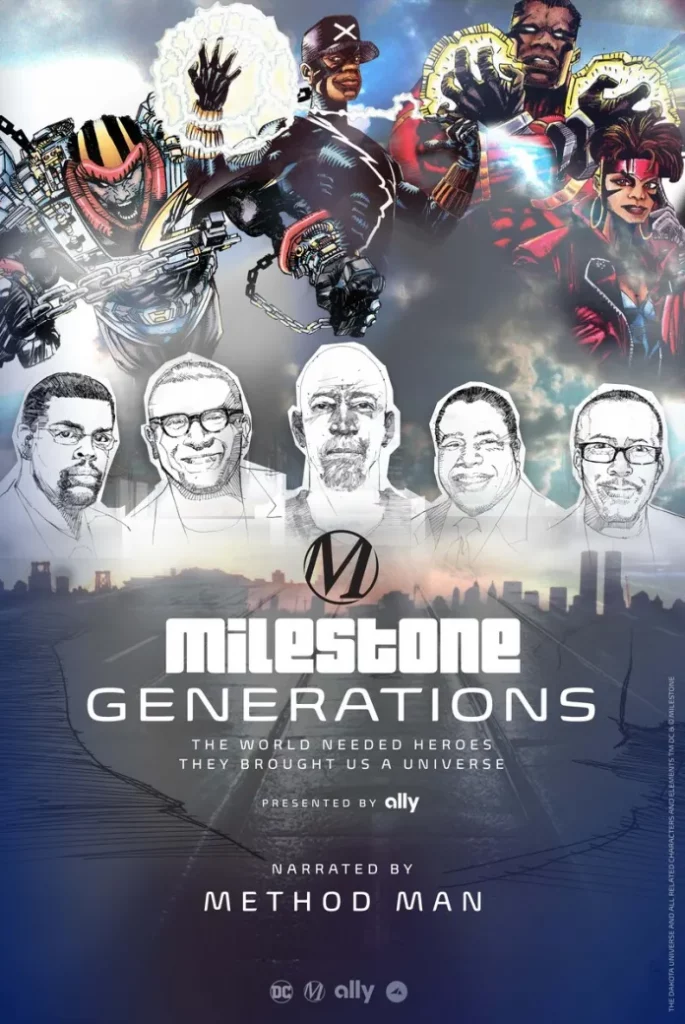 Co-founded in 1993 by Denys Cowan, Dwayne McDuffie, Michael T. Davis, and Derek T. Dingle, Milestone and its shared universe known as the Dakotaverse was often seen for years as a "failed experiment" after it ceased publishing comics due to the infamous comic speculators implosion of the '90s and various other factors. However, like most things ahead of their time, Milestone's creations have garnered a greater appreciation and audience over time that eventually culminated in its long-awaited recent revitalization.
What distinguishes Milestone Generations from the previous documentary projects that I mentioned is that it spotlights underappreciated innovations of the company. For instance, the documentary sheds light on the 100-color process to depict a variety of skin tones through interviews with Milestone color editor and artist Jason Scott Jones and artist Noelle Giddings.
Since his tragic passing, Dwayne McDuffie is often seen as the "Stan Lee of Milestone." Given his extraordinary creative outlet and larger than live presence (both figuratively and literally) the epithet is understandable. However, it's one that does a disservice not only to McDuffie but the countless others involved in Milestone. Case in point, some may be unaware that Jim Owlsey aka Christopher Priest was originally supposed to be Milestone's Editor-in-Chief but bowed out for personal reasons. The documentary properly acknowledges Priest for coming up with the Milestone logo but glosses over Priest's importance to Milestone's creative direction. Given the runtime, there's only so much information the piece can include so it's completely understandable. In an old online column, McDuffie credits some of Priest's specific contributions:
He was integral to the backstory of our universe's origin myth, supplementing my notion of a "Stonewall-like civil uprising" (by drawing on the urban legends about chemicals added to Tahitian Treat soda to sterilize poor blacks). He titled the book Blood Syndicate (I was calling it "Bang Babies") and replaced all the code names I came up with for those characters with good ones. In Icon, he forced me to give Rocket powers, even though I was sure the book would be better if she didn't. I was wrong, he was right. Mark that down in your calendars, folks, you may never hear me say that again. Most importantly, Priest gave me a copy of his self-written editorial handbook. With his unique combination of intelligence, wit and self-aware prickishness, he described the job better than anyone else ever has. Over the years, I've referred to it often. I still think he should publish it.
While the documentary thankfully never falls into the trap of becoming 'The Dwayne McDuffie" it still manages to properly pay tribute to the late/great creator through interviews with his friends and colleagues like former Milestone editor Matt Wayne and most especially his widow Charlotte "Fullerton" McDuffie. Though she appears only briefly, seeing McDuffie's mother Edna Gardner on camera for the first time to talk about her son alongside longtime friend Robin Chaplik is guaranteed to pull at the heartstrings.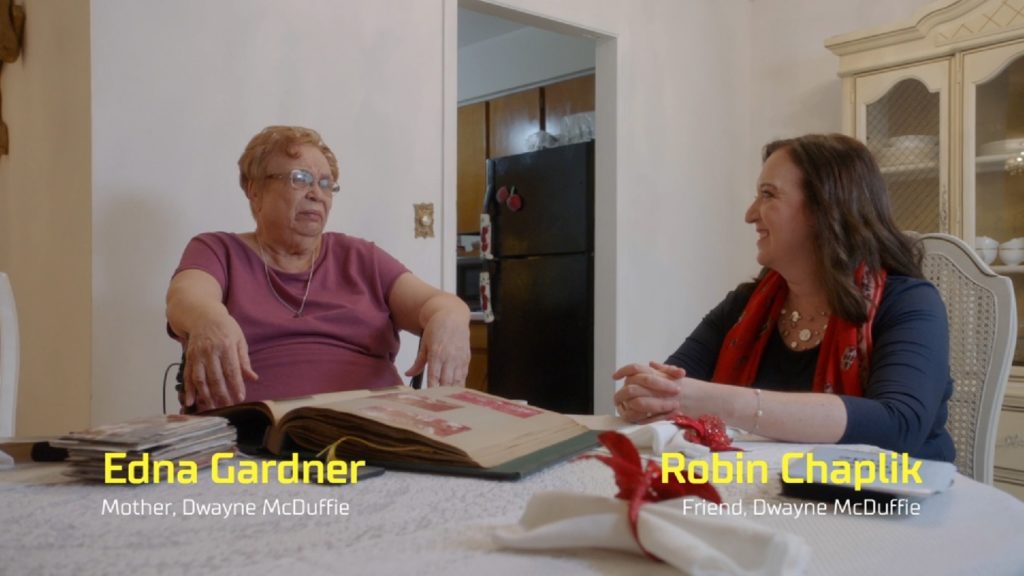 Without a doubt, the documentary's primary focus (and rightfully so) is the people responsible for the creation of Milestone. By putting the creators at the forefront, the actual Milestone characters and stories are only discussed in a fairly generalized or abstract sense. It's fine for those who already know the characters, but I'm not completely sure a non-comic reader would have a better understanding of the uniqueness of the Milestone characters after watching the documentary. Take Augustus Freeman better known as the superhero Icon. On the surface, he may simply appear to be a "black Superman pastiche" but what sets him apart and often puts him into conflict with others are his conservative views and beliefs. At the time when Milestone first launched (and probably even more so today), to be black and a conservative was incongruous so to depict one of your main heroes with conservative leanings was a rather bold choice. It's a testament to McDuffie and others that despite holding opposing political views that they could still portray a character like Icon as a hero. Milestone, in a far cry from my chief criticism of today's comics and media in general, really sought to see things from different points of view and in doing so tried to bring people closer together.
Any minor quibbles or complaints I have only speak to my desire for a followup project for an even deeper dive. The sky is the limit regarding potential topics of Milestone's history that didn't make the final cut in this documentary such as transgender creator Maddie Blaustein, the earlier attempts to branch in media outside of comics like the ill-fated M.A.N.T.I.S. television series, or the development of the Static Shock cartoon.
It also needs to be noted that Milestone helped break in quite a number of big time comic talents into the industry like Humberto Ramos, J.H. Williams, and most especially John Paul Leon, yet another creator we lost just last year. The Milestone Initiative program, whose inaugural class is highlighted in the documentary, was created to nurture similar potential new talent so if this new generation is anything like the original, we can expect big things.
Praise all around to director Justice A. Whitaker and story producer Evan Narcisse and everyone involved in the production of this Milestone Generations documentary.